TWhen Kordelia Devonshire had the bad idea ( and manners ) to get into a catfight inside the convention center during Dom Con. The convention manager contacted me and suggested I handle the two catfighters my way. This was the second bare bottomed blistering I handed out this evening. She arrived just in time to see her sparring partner Samantha Grace punished.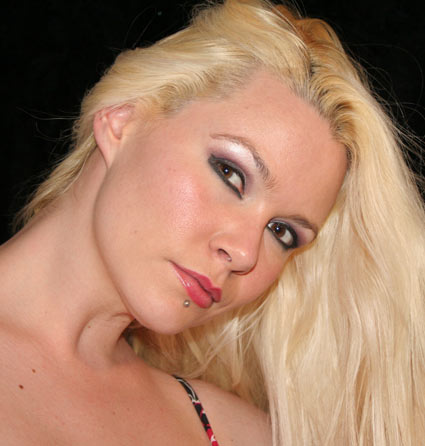 She walked in to find Samantha waiting on a kneeling stool. She was bare bottomed and refused to answer the questions Kordelia seemed to think she had the right to demand. I walked in and set her straight. I told her why she was there...and more importantly what she could expect for her unprofessionlism. She was very mouthy, so I know you will enjoy watching her evolution into contrition.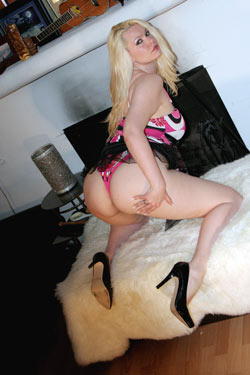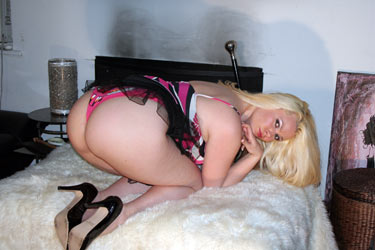 After an interview she is made to wait on the stool just as she saw Samantha wait. Now any of you who has ever had fantasies of spanking a glamorous movie star ( Jane Mansfield comes to mind) will adore her and this spanking!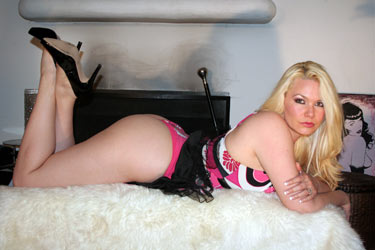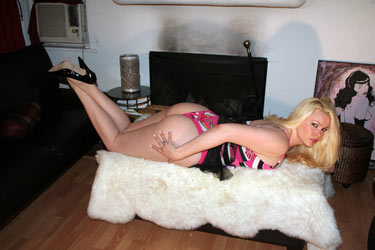 I start out pulling her up and over my knee. I bared her bottom and introduced her to a good soaking with vitamin E oil before I begin. I also introduce her to the 3 minute timer. Boy did she SCREAM when she felt the sting as a result fom that oil! I took her 3 different times over my knee for 3 minutes straight each time. She had no problem telling me what she thought about that!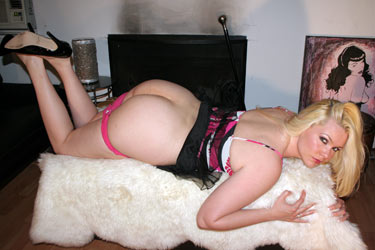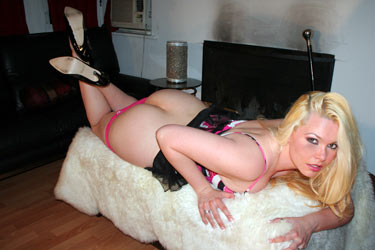 NOWBelt Strap,Wooden Spatula,Wooden Spoon,Plywood Paddle, Large Paddle with Holes!

I started with the very thick and severe belt-strap. I oiled up her cheeks before applying that belt hard against her bareness! Then going right into another kind of sting with the VERY PAINFUL, long handled wooden spatula! Again e oil soaked!
Her bottom is throbbing by now. This did not end though! I have a heavy wooden spoon that is given to her hard! Then on to a 1/2 thick plywood paddle... wow such reactions! I save my infamous Large paddle with holes for the last as the loud bite of that paddle landed true... one again her screams and promises!
A very cute after interview follows as she tells her own feelings about what had just happened!