60 Minutes of Classic OTK Bottom Burners!

For the fans of good stern hand spanking with realistic scenarios...you'll love watching these super cute girls get the old-fashioned spankings they deserve!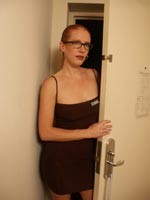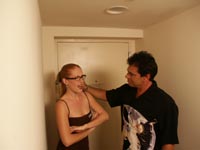 Katie is a naughty hotel front desk employee who made the mistake of ignoring Dallas on a late night check in. Choosing to talk on the phone (while he stood there waiting several minutes) proved to be one of the many bad decisions this careless girl made. When Katie puts Dallas in a smoking room, she is sent up by her boss to 'correct' matters. The only one smoking in that room was Katie...her bottom was on fire when Dallas got through with her!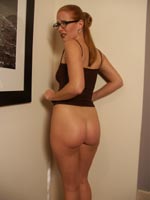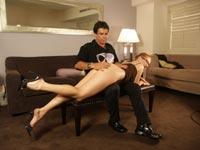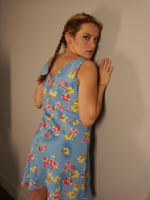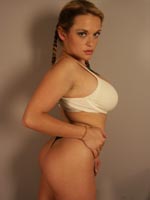 Mandy is a girl who thinks it's OK to steal from her boyfriend, Doug. She took his paycheck and then took off to Vegas thinking she could win big money with it. Instead of being able to replace his funds before he found them missing, Mandy loses the whole paycheck! Since she had never been spanked before in her life, Doug sent her to Dallas to be taught a good lesson...a first time bun burning she'll never forget!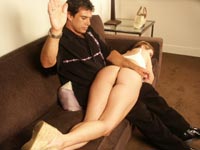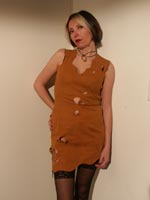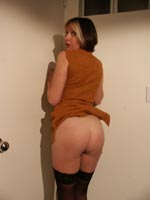 Sasha is a naughty Russian wife who just can't seem to stay out of trouble at home. When her husband has finally had enough of her defiance, he flys her to Los Angeles specifically to be punished by Dallas. And she's punished alright...Sasha gets the scorching of her life while her husband looks on. Her bottom is spanked so severely she won't be able to sit for the flight home!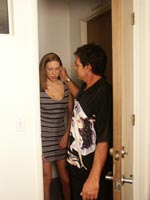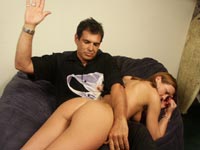 Kylie made the simple mistake of keying Dallas's truck. She thought it was her ex-boyfriend's, but that made no difference to Dallas! Instead of dealing with the police, she's made to strip naked and is then punished for her foolish behavior. Kylie sure did key the wrong truck...this is one of Dallas's pet peeves! (When she went home that evening, her current boyfriend saw her bottom and gave her ANOTHER spanking...true story!)