Amber 'Pixie' Wells In 'Pixie's Leather Lesson'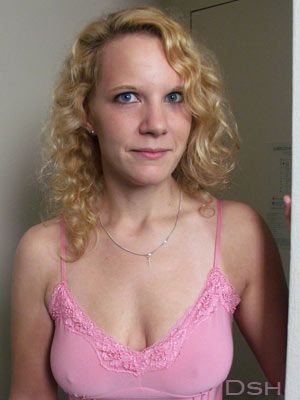 I met the ever so sweet Amber 'Pixie' Wells at a social event a few years back at the very beginning of 'Pixie'. What drew me to her was her real and genuine need to be held accountable for her actions in real life.What you will witness in this amazing film is the gorgeous woman coming to me for a serious matter in her personal life. This was a matter I took to heart and made sure when it was over, a lesson we both knew was a crucial stepping stone in her pathway to accountablility would be seared into her memory... and bottom.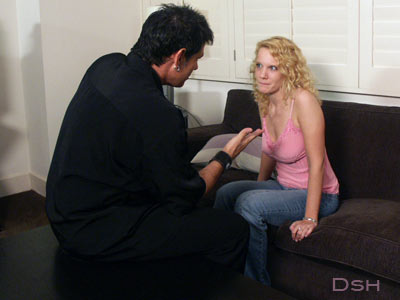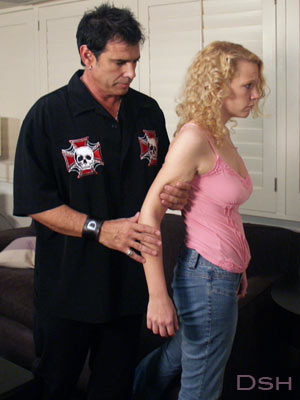 When our naughty one arrived, she was sat down as the scolding began. I was not happy with her downcast eyes and let her know it. I marched her to the corner and had her wait until... the order to strip from the waist down and to go back into strict corner time position. Where she waited with butterflies for the inevitible blistering.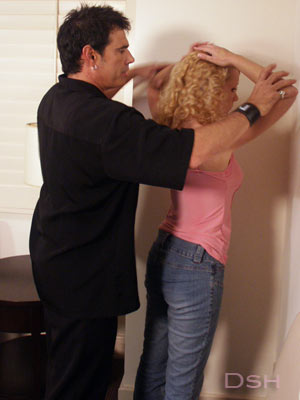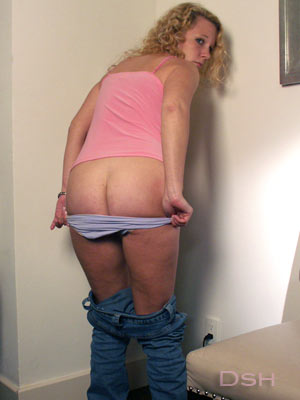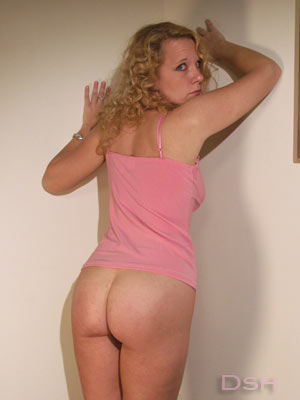 I lead Pixie to an ottoman where I had some VERY SERIOUS leather implements lined up. She knew she could expect everyone to be used. She just didn't know how long, how hard, how fast. When she was bent over for the first lick, she got a good idea of what was coming her way. Her leg shook nervously and uncontrolably at this realization. When I put on the stinging gel afterwards and continued the intense leather lesson, she cried out in anguish at each bite the leather took out of her now on fire bottom.
When ordered to lay flat on her tummy she sighed deeply. Did she think it was over? The leather straps landed full forced as the tears came, the deep remorse...her eyes didn't lie. Finishing with my large razor strap was such a deep moment of understanding for my friend.
When I finished with a long, hard, otk hand blistering, I knew she was completely in that place in her mind she needed for true improvement.
Sent back to the corner for 40 minutes of reflection time, she is only at that time released with this promise "Do it again... you will come back for far worse"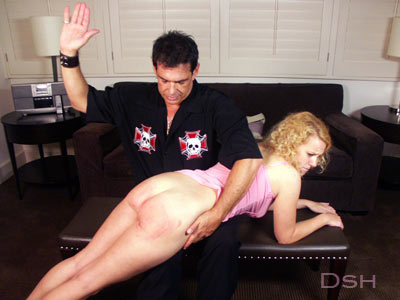 43 Minutes in Length!

Bonus Slideshow