Want to see a REAL, Go-GO dancing, long legged, 6 foot tall ,platinum blond get the spanking of her life? With tears are streaming down her face?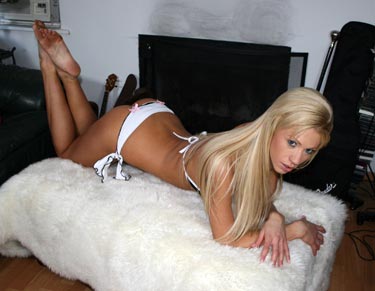 Watch what happens when a REAL WELL KNOWN GO-GO Dancer Tanya James is sent to me for a slew of NAUGHTY BEHAVIOR!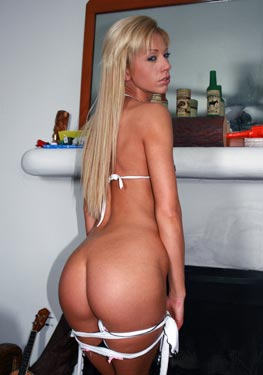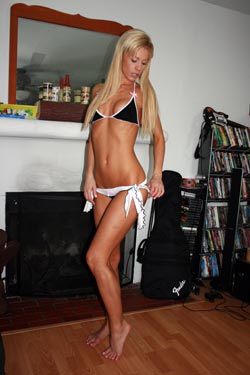 We open with an interview where it is discovered that our GO-GO was on Hollywood blvd window shopping. She sees a pair of 6 inch platform boots ( why she would want to be 6' 6" is beyond me?) Instead of paying for them... she tries them on and wears them out of the store and down the street. The shop keeper got a good look at her. She couldn't leave the store unattended.... so stepped back in and called the cops. They took a report. Our Tanya thought she got away with "THE GREAT BOOT HEIST"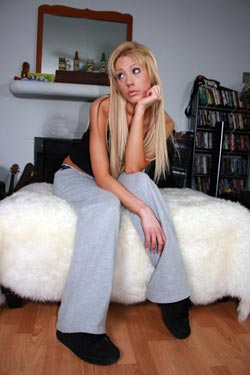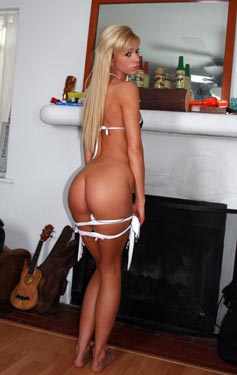 Well that was only the beginning of her folley. She wore the boots to the club she go-gos. She drank WAY to much! Got on a platform ...feel off the platform. The club patron tried to catch her and she elbowed him CAUSING his tooth TO GO THROUGH HIS LIP! The female shop keeper just happened to be there that night and saw the incident ! All HELL broke loose! Jimbo the club owner smoothed it all out ( TANYA IS HIS BEST DANCER ) ....BUT... He wanted to make sure she never does this kind of thing again! That is WHERE I COME IN!
Inspired by true events! Tanya knew that a bruised bottom was well over due!

She shows up and has the exact attitude I expected. She was very " matter of fact" about the entire talking to. I think she thought it was a joke.
I start out with some before preparation ( you know how I roll ) She was really perturbed with the needing to say "yes sir....and no sir" I changed that immediately.... you'll see !
31 minutes in length
With great outtake clips at the end!
I take this gorgeous GO-GO over my knee and get out my timer. She is SHOCKED at how much the spanking hurts! She is reduced to a tear stained . BRUISED BOTTOMED AND CONTRITE GO-GO AFTER A SERIES OF HARD OTK HAND SPANKINGS!