When I am approached by the lovely opal regarding her need for real disciplinary spankings lacking in her life. She agrees to fly a bazillion hours for me to address a list she was to bring me .This list ( which she showed up without mind you ) was to contain the things she had done to warrant a session at my hands. To disobey me on top of everything else was a big mistake!
I have her sit down bare bottomed outside and compile a List for me. I summon her afterwards where she kneels in front of me to discuss her misdeeds. I leave her to read and fret about the impending disciplinary spanking that awaits her.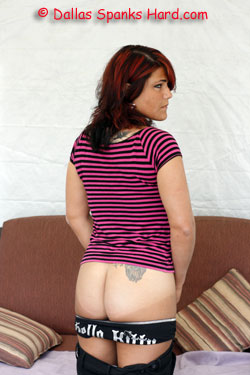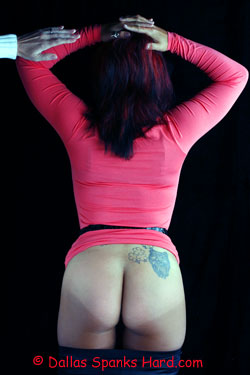 I begin with my ever severe hand spanking on a wet "e" soaked bottom. I really lay it on hard as she squirms and cries out in Danish. I then ask sabrina to hand me my hairbrush ,where i really lay into her already scalding hot bottom. I continue until I am ready to move on... To a serious strapping with two of my very nastiest razor straps. Her bottom is raw! She made the mistake of mentioning getting lemon juice poured on her bottom after a spanking a year previous. That as you will see was also a big mistake!
I have her kneel on a chair where I give her A Spanking only to have her lie over the chair's arm for a good paddling with a 3/4 inch thick pine paddle...plywood paddle...and then the acrylic blade!
Her first ever true life disciplinary spanking!

I have her wait in classic paddle position as I get out two huge wooden paddles. first my infamous paddle with holes that made tiki,scarlet and raven cry tears for hours!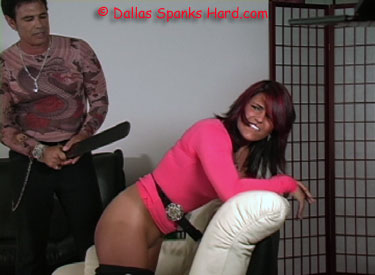 50 minutes in length!