Ever ask yourself this? What happens when a model (who has retired from spanking model work) realizes that spanking works for her in her personal life, and that she needs discipline from the one and only friend she can trust and allow to administer that spanking? This is exactly the case...so your questions are answered.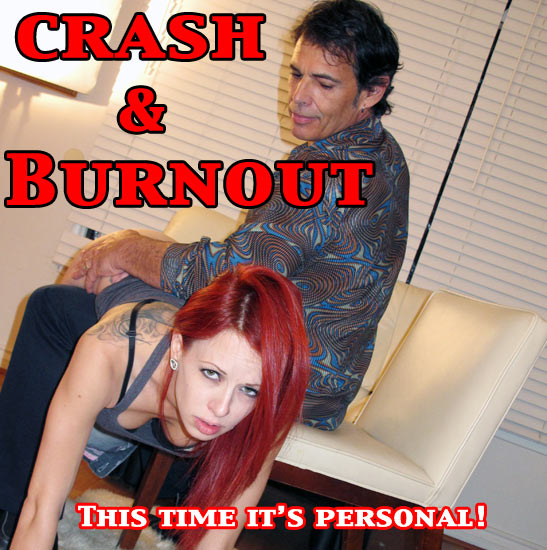 This beautiful redhead's BURNOUT gets her BURNED!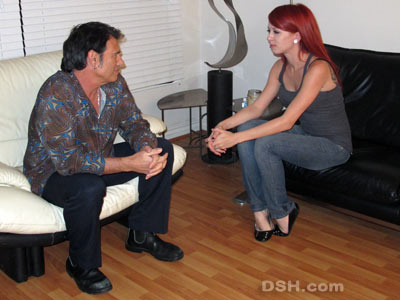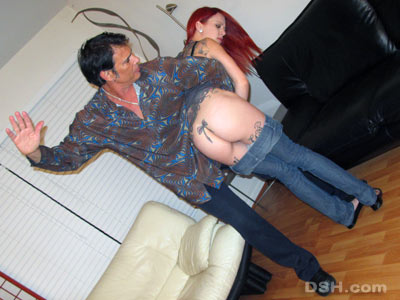 I was contacted by the beautiful Crash whose last film ' Swan Song' was to be her last spanking on film. When she mentioned that she was in a situation that was affecting her health do to trying to "do it all" in regards to her new business. I decided that is was extremely necessary to make her slow down. There was one condition...IT HAD TO BE FILMED. She agreed and a date for her punishment was set.
Every spanking, action, position and stern lecture was tied into a theme of getting her to realize she was not super human. Because this was a REAL PUNISHMENT spanking, you will see the emotion and YES...even tears from Crash, that she admitted was a VERY RARE thing. I started off with some great stand up spanking with repetition and slowing down being the main theme. You will love the view as Crash walks slowly with her bottom ablaze to retrieve each implement for her long OTK session.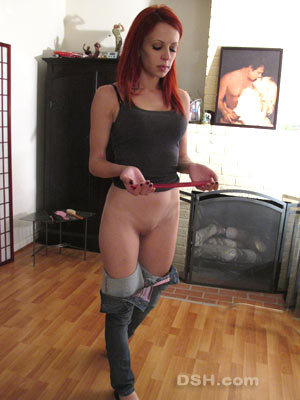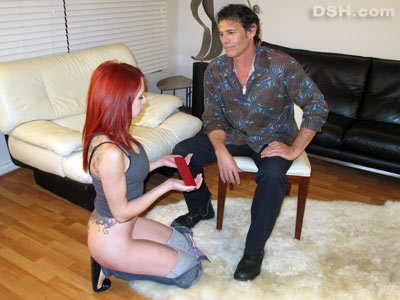 This beauty had such a submissive acceptance of her punishment... and true willingness to come away with a lesson that would work for her situation.

Time and time again, the loud sound of the implements crisply making thier marks on her upturned, smooth and unspanked bottom (last time was 'Swan Song). This had her feeling the results with great reaction & remorse!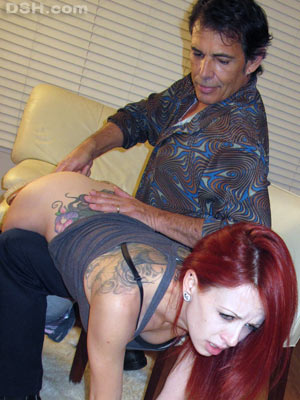 When I told Crash to bring workout style attire with her, she was puzzled. When she changed and saw the stacked stepper platform she started to put it together. She was made to step up and down and count off a set and then go directly to a classic paddle position for a set of strokes with different straps and paddles - to right back to the stepping exercise and then on to the spanking...well, you get it. It was HOT!
She was then tied face down with her bottom well raised for more leather straps. Her fully nude body strained against her restraints as her bottom glowed an amazing shade of crimson .
This was shot the day after her birthday...so I got out my large razor strap and finished this position as she counted off 24 and "one to grow and inch on"!
As she was leaving I saw her starting to get wound up again. I took her arm at the door and led her back to the ottoman to refresh my teaching with a bare bottomed otk session. It was then she calmed down and left after a hug of understanding and promise to remember what we discussed that day. I also promised her she would be back if necessary. Her look said it all. "I understand and thank you."
A true and fascinating account of REAL LIFE DISCIPLINE in a friend's personal life.
You will not want to miss this one!
Sometimes a spanking film is hard to describe. You will have to see it understand these words.
70 minutes in length!