The adorable spinner Bailey Paige, has found that even as a vanilla girl, that disciplinary spankings were a much needed part of her life. She contacts me when she has slipped up and I summon her here to punishment. If you enjoy real discipline and real tears from a spanking that achieves complete contrition... YOU WILL LOVE THIS!
Bailey in the Bucket- Blu-Ray Disc and Full HD DVD!
Starring The Spankable Spinner - Bailey Paige!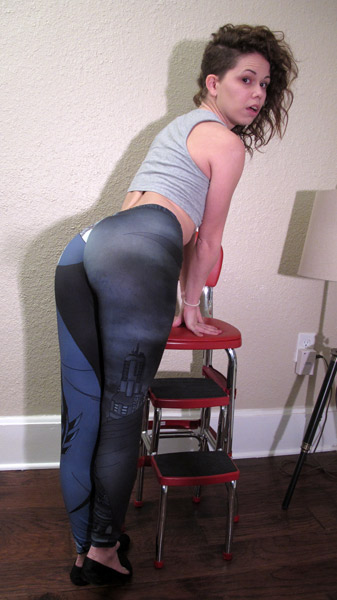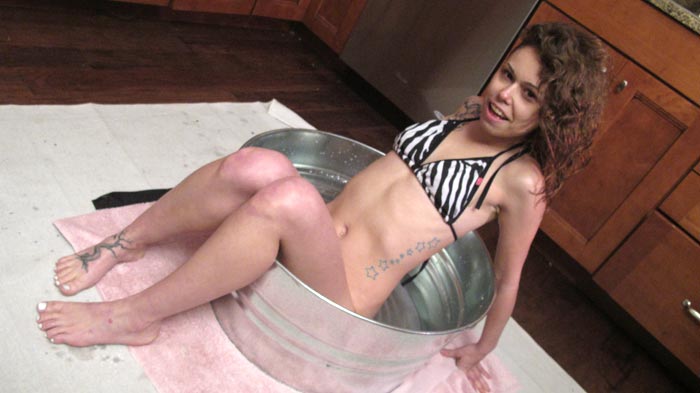 Let's face it, Bailey has a hard time being a good girl. She promises me one thing and soon she is back across my knee. This time she not only decided to still smoke at work. She also did not get in contact with a woman I was sending her to for further disciplinary spankings. She was ALSO supposed to get back with a time she would be our place for her discipline because she was having car problems ( which I only found out about the day of her discipline)
These were real spankings, for real reasons. There will be zero doubt in your head once you watch this film.
Bailey decided to try to challenge me during one spanking by gritting her teeth and being obstinate. What you will see is the most amazing hand spanking that has her break down completely at the end. This is realism folks.... This is real spanking.
She was put in the bucket only after a long session of hand and implements. You will
see how tender her bottom is when hot water is applied even before I start with her discipline!
This is REAL DISCIPLINARY SPANKING
A Spankable Spinner Is Spanked to Tears Several Times
1 Hour, four Minutes in Length!
All These Prices Include Shipping and Handling