Direct from the popular "Raven's Play House" Playboy & maxim magazine!
The super cute raven Alexis gets her first ever spanking!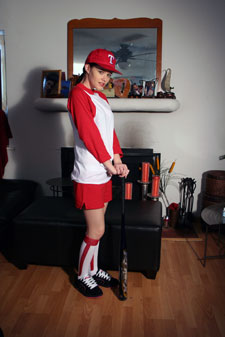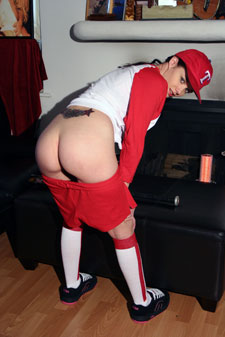 Raven is an All-Star softball ace who made the mistake of going out Drinking On the night before the championship game...and getting a tattoo as well!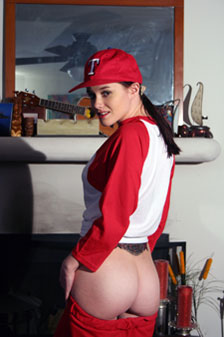 She didn't show up for the game and subsequently the game and championship was lost ( she was the star pitcher and lead the league in 4 baggers.
She told me she had a marked bottom for over a month after this spanking!

I sit her down and give her a stern lecture about the meaning of "team". she was a cocky little girl....which makes the spanking you witness all that much more pleasurable to watch !
She is given my trade marked (3) three minute spankings that has this young lady ( still dressed for the game) writhing, kicking, and grabbing at my left arm as my right arm wails away at her pale and cute upturned bottom. The tears are as real as you will see. Her quivering lips... her promises!
Once the OTk hand spankings are over. She picks two implements. A leather handled strap and last but not least- a huge canadian prison strap! This is a sporty spice spanking you will not want to miss!