The Tale of a NAUGHTY Maid and Her Punishments
SEVERE WITH REAL TEARS!
This film starts with a slow montage of our maid cleaning. You can see she takes a lot of care in her detail. As she lifts her uniform skirt slowly...you find out why.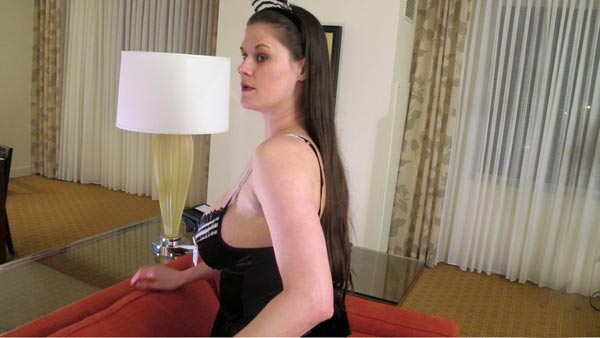 Our maid has made a friend in Dallas' absence. There is a strict rule though. 'NO WRESTLERS in the HOUSE when Dallas is not there'. Dazey's bottom gets sore, as 'The Masked Marvel' seems to enjoy their little meeting.
The Hairbrush, Paddle and Hand find this naughty maid with marks in Dallas' absence. Not very smart now is it?
Nothing like a blistering on an already brusied bottom.

Dallas comes home to find a rule- breaking maid over the lap of her wrestler friend. He sits her down ( after asking The Masked One to leave) and tells her of her plight.
The severe and nasty 'devils tongue' marks her flesh without mercy, followed by a razor and double thick strap!
Now Dazey Is Taken To The Bedroom For A Real Lesson Learned With Tears And Falling To The Floor In Pain.
The straps fall in succession as our naughty maid bucks and cries under all the severe leather that marks her for a week.
In payment details- Make sure you include the email you want the download link sent to.
Home
Back to Download Main page