There is something special about 5 feet and under women isn't there? The way they fit over your lap perfectly. It is just a feeling... a look...a cuteness. This wasn't how each of these naughty ones got here though. I found out things about them that caused me to say to myself " Yes... these girls could really benefit from a real disciplianry spanking". Jerzi, I met through myspace and after reading her hood slang, I saw that she was probably in need of a little "guidance". Since she did some modeling, she was willing (but very nervous ) about the thought of being spanked. When she was supposed to show up for her shoot, she was a no show. That didn't sit well with me and only helped cement the concept that this gal needed and deserved a spanking. I actually got on the phone and spoke with her aunt about the no show and our re-booking. She assured me she would personally see that Jerzi kept her appointment for a spanking. I was suprised to see that Jerzi AND her aunt showed up the following Saturday night. Normally this could have been an uncomfortable situation. In this case she bascially told Jerzi, "You are going to finish this whole shoot". Jerzi seemed to have no desire to get on her aunts wrong side... Good for me!
Jerzi Lynn is a very naughty bubble bottomed girl standing exactly five feet tall.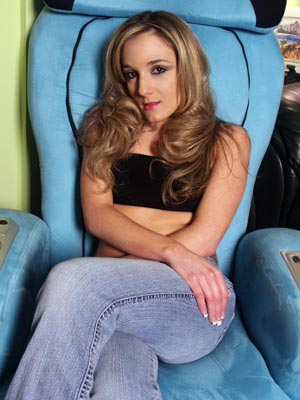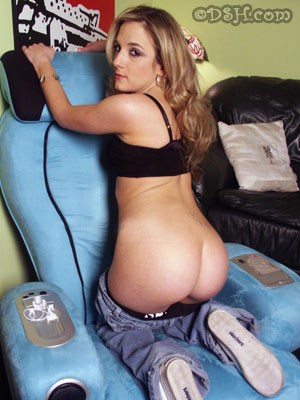 Jerzi's list of misdeeds pretty much came by way of her aunt. She had told me that she is always late (she was actually late this night as well ), procrastinates and has been know to stand up photgraphers and other clients with the "I just don't feel lke going." routine. Jerzi lives with her aunt and I think she may have been a little bit behind with her rent. Pretty smart lady... making sure Jerzi got paid. From the minute I turned on the camera at the beginning, I saw a look of fear in Jerzi's eyes. She new she was going to get spanked for the first time... had to accept it until the end, which took her right out of her comfort zone.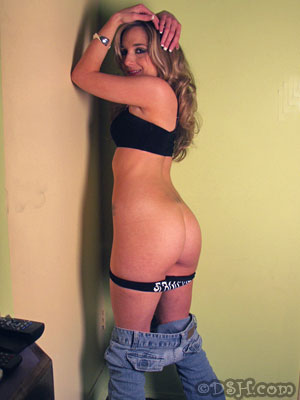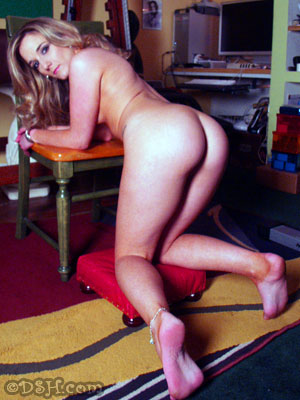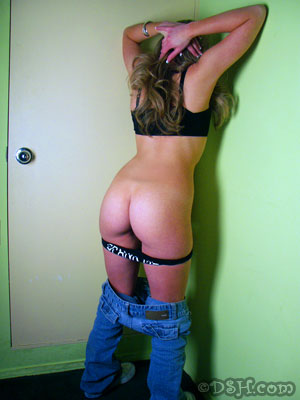 After an interview, Jerzi was made to strip in the corner for some ridged corner time fully nude. She was marched off to the office where she was made to wait - and wait she did. Her aunt and I had a nice, long chat and we found Jerzi just where we had left her. She gets an OTK hand spanking that had her crying from the start. More time and more spanking. I then used the paddle strap that had her sobbing so loudly it continued even when I had stopped! Tear lovers... You will love it!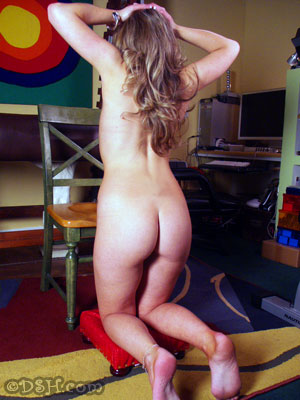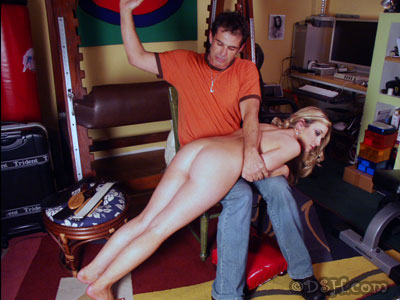 At the end of this punishment spanking you can see a change in Jerzi Lynn. She knew she would do whatever it took to keep from having to come back again. Her aunt and Jerzi said their goodbyes, but as they were leaving, her aunt gave me a look saying of thanks.
Jerzi and I kept in touch for a couple of years. She would like to tell me how much better she was doing.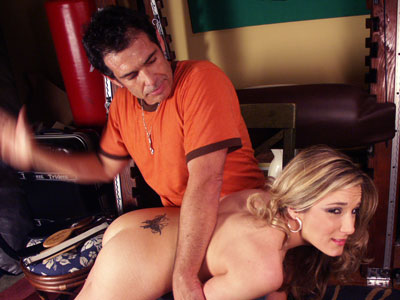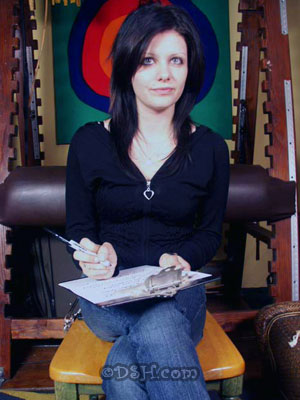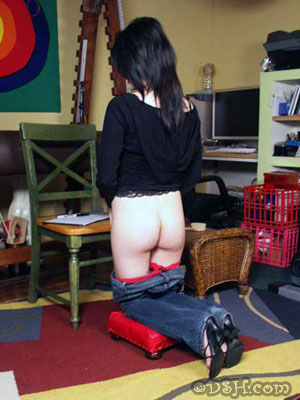 Lacy above is 4' 11" spinner with a rebel phase that kicked in at 18. This was the second time I had spanked Lacy - both times being for acts of rebellion. The first time she came to me, she had soon gone out after her 18th birthday and gotten a large tattoo on her lower pelvis. Lacy went to high school with (one grade lower actually ) Sierra Salem. Lacy had found out what I did through Sierra and other classmates turned models.(Tilly and Megan Joy). All three of them asked her to think carefully about getting the tattoo. She went out and got it... regretted it... and decided that she probably did deserve the spanking Sierra told her she did. She was hand spanked good and hard.
Then a year later - after her first spanking she was back. This time, a list was given to me by her friends. I wrote out the list and had her take notes as to how she would be spanked for each offense. The first on the list was for GETTING ANOTHER TATTOO.
I brought our naughty one into the office and let her know her fate. I started out with a bare bottomed hand spanking that had her crying out in pain. After her first spanking she asked to use the restroom. I found out later hat she had gone to Sierra to ask her to tell me to "not spank her so hard". "I 'm not going to tell him that. Are you crazy?" Sierra told her I found out later as well.
The second spanking was with a wooden bath brush which brought her tears and deep sobbing. She wanted it to be over so badly. I told her it would be, after the RAZOR STRAP. This brought a bucket full of tears from our naughty rebel!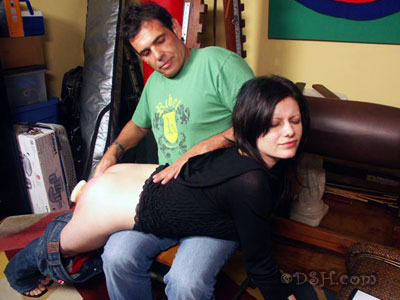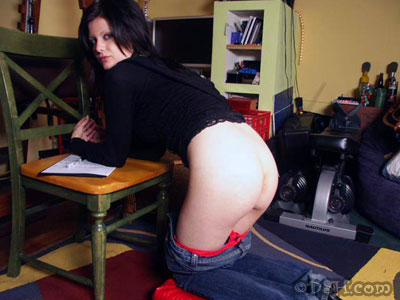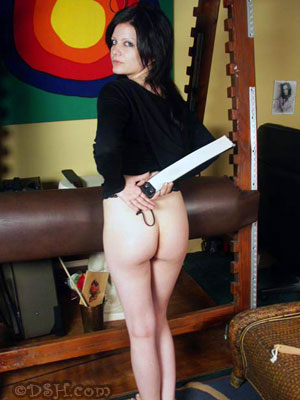 What makes these spankings special you might ask?
These were real spankings for real reasons that brought forth tearful
change before your very eyes! Rarely will you get to see this kind
reality on film. Who says lightning doesn't strike twice?
Spanked Spinners 2
41 minutes in length!
Home
Back to Download Main page
Back to SPANKING VIDEO DOWNLOADS