If you like HARD SPANKING VIDEOS with multi-implements, hand, bath brush, belt, straps, and too many others to list... This one is for you!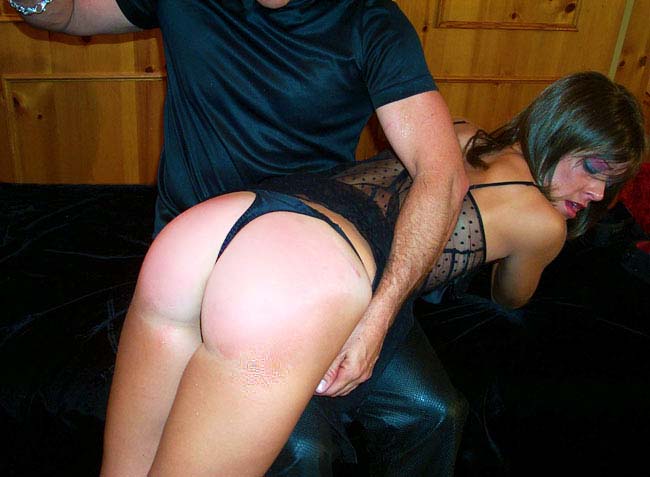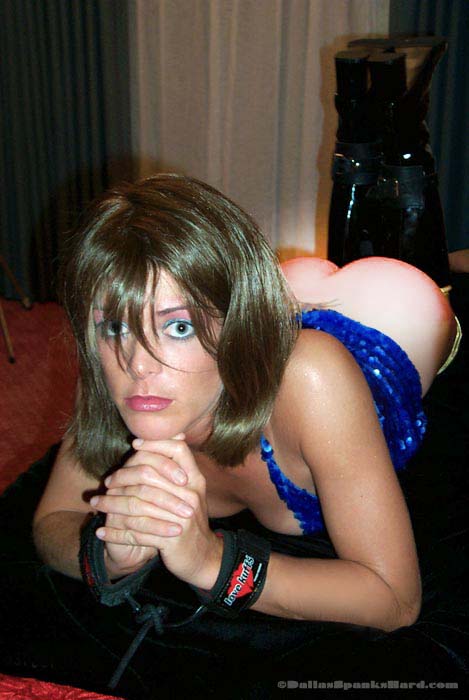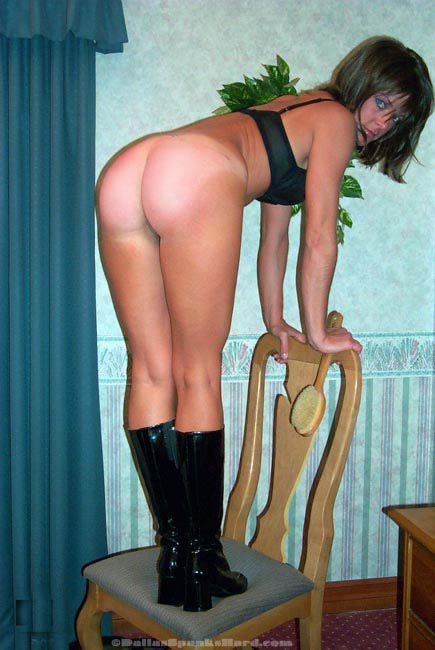 One year when we were at a spanking party, the green eyed monster in Tiki bested her. It had to do with a Penthouse Pet who was attending her first party or actual play with others in the spanking world for that matter. Granted, she came on a little strong but Tiki knew better than to do what she did. Long story short...Tiki had words with this woman who in turn left our party pretty upset. When I found out later Tiki had actually put her hands on the woman in the bathroom. I decided then and there to give her a blindfolded pop quiz. This involved a table laid out with implements like a surgeon going into a major surgery. She had to guess the implement after three whacks. If she didn't guess, she got more. Tiki actually got 6 disciplinary spankings that weekend. These two were filmed.
I mentioned that Tiki received 6 disciplinary spankings that weekend. The first happened directly after I shut down our party that evening. I made her try on different outfits coming out and modeling them, only then deciding on this one. When the restraints were pulled out of my bag, Tiki knew then it was serious. The blindfold actually not only kept her from seeing my dreaded implements, but by sensory deprivation it enhanced the pain even more so, because it forced the other senses to process the spanking. When two women I had known for some time expressed a desire the next day to punish Tiki, I handed her over to them at different times. Wish I had filmed those ones too! You will love the 50 hard licks with the belt after she had finished with the instrument table!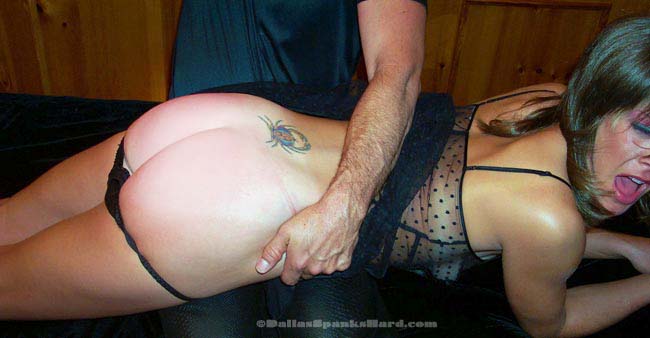 The next night after she came back from seeing my two lady friends. I again had Tiki model and put on an outfit for punishment. When I couldn't decide between lingerie and gogo boots or punky schoolgirl with gogo boots. I simple made her wear both. Lucky you! BELT & BRUSH fans will LOVE this!
33 minutes of HARD & REAL SPANKINGS!
In payment details- Make sure you include the email you want the download link sent to.