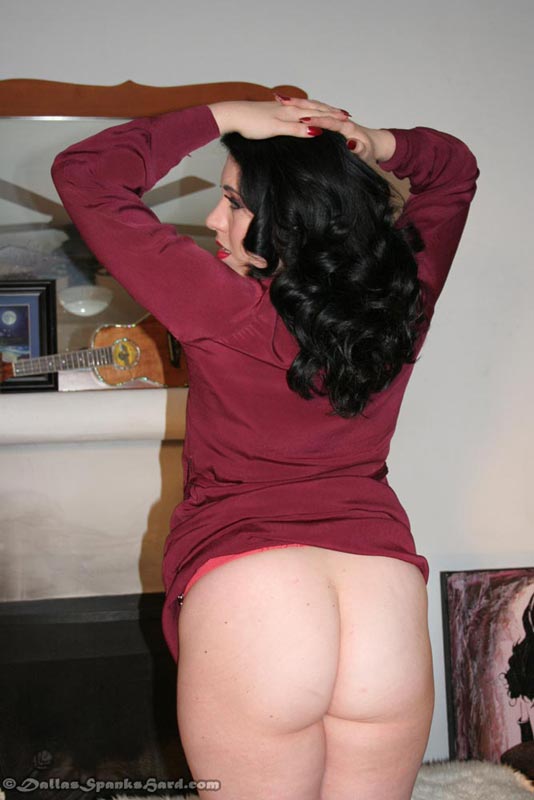 Samantha Grace was the other catfighter in the Kordelia
Devonshire update. She actually started the physicality
of the fight itself ( hair pulling)
She showed up in full 1940's garb...which at 100 degree
heat wave ...was almost as painful as her spanking
ALMOST
I start out with an interview process. She tells of her experience
with spanking as a child and in her adult life.
JUST SO IT IS CLEAR... I ASK FOR TRUTHFUL ACCOUNTS.
IF A GIRL IN FOR PUNISHMENT HAS NO EXPERIENCE...
THAT IS RECORDED AND I MOVE ON.
Unlike Kordelia, Samantha went crimson and marked
like crazy. Her entire bottom appeared to be on huge raised welt.
Kordelia wrote saying " My butt was so marked a few days later!"
She promised pictures....no pictures... an intense paddling?
Since the two were guilty of the same "dirty deed" The spankings
were the same. Well except that Samantha went first on a fresh
arm that is!
I always like the 40's. Many women got spanked by their
husbands at home still in this era.
THAT IS WHY YOU WILL LOVE THIS!
SEVERE & LONG!!!
42 Minutes +