Amber Wells and a very TEARFUL LESSON!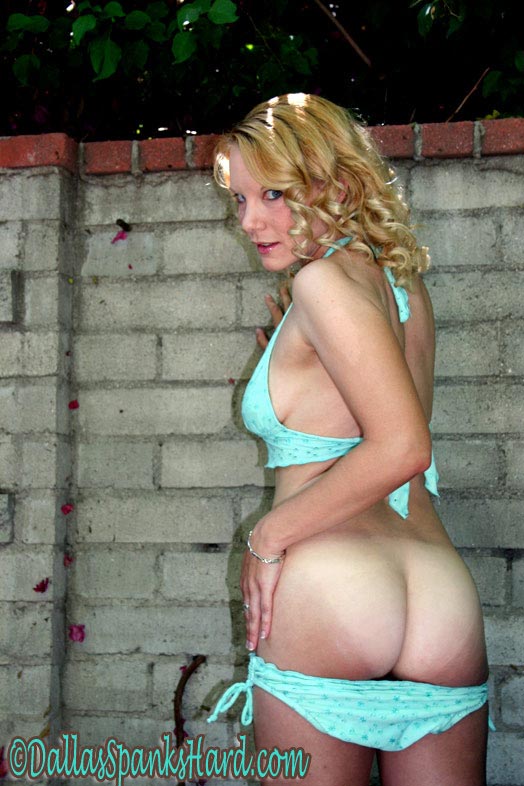 Amber Wells and I have a special friendship that includes real disciplinary spankings. I have found that she sometimes has self doubt about what a truly remarkable person she really is.
This is a reason I have brought her back...for what we call the " DALLAS ++" punishment.
I talked her in at length by the pool as I have her work on her tan lines for me. I explained that she is still not stepping up to the plate as far as her ideas...that she had things that needed to be said. Yet she will often suffer in silence.
I interview her as she floated on a raft in the pool. We spoke of her nervousness as she awaited her spanking that was looming.
I pull down her bikini and march her into the house . I sit her down and tell her that I planned ( in honor of our special friendship) to start with a very long and severe otk hand spanking ( on her first ever vitamin e saturated bottom)
I promised her a new box of tissues to wipe her tears with.
From the first spank..the tears flowed. She is crying hard from my hand..only to find 4 VERY NASTY otk paddles awaited her.
Her tears never stop! I have her lay on her tummy as I lay another 6 implements across her bottom with my signature HARD style.
THANKS TO MY MEMBERS THAT CONTRIBUTED TO THE IMPLEMENTS THEY WANTED USED ON MY MEMBERS BOARD. I CAN GLADLY SAY....ALLL IMPLEMENTS WERE REPRESENTED!
Amber Wells and her sea of fans - will absolutely LOVE this one!
40 minutes in length!