A real life accounting of a third trip back for disrespect.
Sale!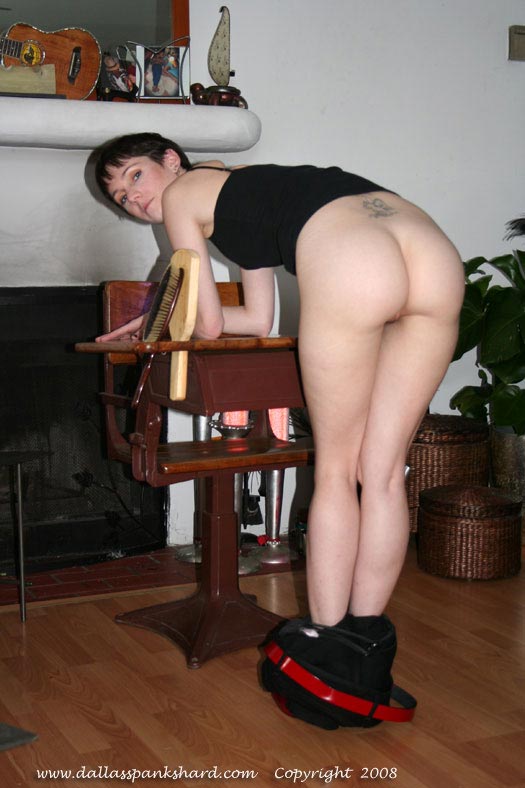 Ozzma Lynn is no nubie when it comes to my spankings! She is quite the rebel though. When her husband asked her NOT to cut her hair as a favor to him... she did it anyway!
She told him she was going to do some shopping. Instead she went and got a pixie cut only to come home to say " Surprise!"
I decided Ozzma needed a lesson in respect. I set up a Georgian antique school desk with two implements in the ink wells.
I start out with (2) 3 minute hard otk hand spankings with one of my new favorites the vitamin E oil.
Her bottom turns shades of grape jelly and crimson.
Now Ozzma has some real problems with the word "sir" So I make sure that I got some out of her- which I did!
After the OTK she got a minute with both the antique clothes brush and the 3/4 inch thick pine paddle!
Now... Ozzma called me before the shoot telling me she was running late due to " I forgot where I parked my car the night before" So I have her choose an implement from many inside the school desk. She reached in blindly and pulled out the new handled strap ( I got from Amber in Texas' spanker)
She was 40 minutes late... so she got 40! This really made her dance, jiggle and shake!
This is a severe real punishment of a very deserving smart ass!
You will love it!