SHE CONTACTED ME FOR HER FIRST SPANKING EVER!
I was approached by a woman who wrote me a heart felt letter about her secret desire for discipline in her life. By discipline she meant "real punishment spankings". We talked and after I felt she was sincere, I arranged for her trip to meet her punishment fate.
When we picked her up at the airport , she was beyond nervous! She had never been spanked... yet found herself daydreaming at school about a HARD PUNISHMENT SPANKING!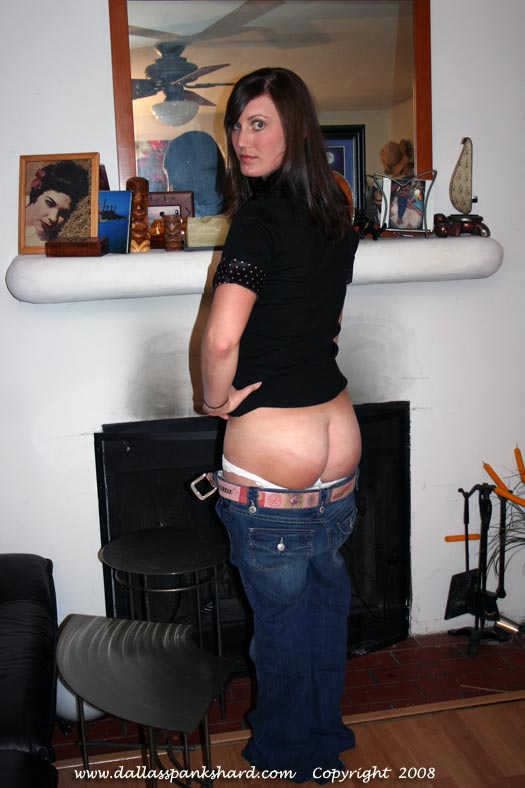 She became a member of my site ( before contacting me )and admitted to me " I have been watching your videos WAY TOO MUCH!"
The night before her spanking we went out to karaoke . She was quiet....thinking only of the impending spanking the next day.
When the next evening arrived... she was not sure she was sure about it. I informed her that it was too late to back out...that she would be spanked. Since her being in control was one of her issues. She obeyed ... moving slowly
I had her bare her bottom and think about it after a good little interview where we talk about her newly acted upon desire.
I give her 3 sessions of 3 minutes each ( after applying vitamin "E"oil to her bare tan lined bottom.
Her reactions were that of someone who thought a spanking would hurt less! Her bottom was crimson from the beginning.
I have her lay on her tummy and use the very stinging red rubber strap and then interview her afterwards...along with a stern lecture.
If you want to see a very pretty young woman experience her first ever punishment spanking. This has the superb dynamic we all look for.
THIS IS REAL! MIA IS NOT A MODEL.
YOU WILL NEED TO EXPERIENCE HER RIDE!!!!
THIS A REAL PUNISHMENT SPANKING THAT ANY SPANKO WILL NEED TO SEE!
Nobody else brings you this!!!
42 minutes in length!