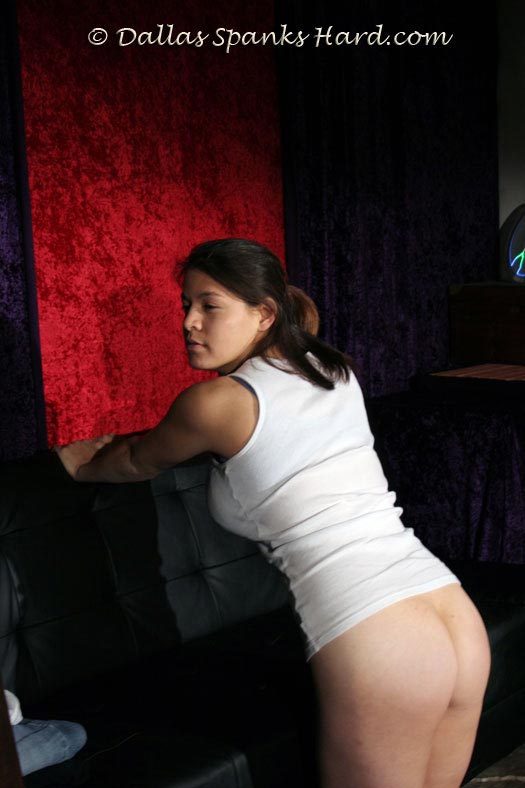 Here is a very interesting saga about a girl I talked to
3 years prior about her needing discipline in her life. She contacted
me about setting up an interview for possibly shooting
a punishment session with me. As luck...( or her unluck would
have it. ) A model I was supposed to shoot got sick and
was a no show. Elizabeth showed up expecting an interview.
What she found out was...SHE WAS GETTING A SPANKING.
She showed up with a man she was seeing..who also
happened to spank her in their private lives .
This made for an interesting spin... as he watched me
BLISTER Elizabeth.
Now... in the filmed pre-interview. Elizabeth made the huge
mistake of saying " I like hand spankings because they don't
hurt". Anyone who really knows me will know you might as well
slap me across the face with a gauntlet!
I started hard with my hand... the tears flowed quickly.
I used my oil....I blistered her....then went on to the plywood
paddle for some over the knee tearful paddling!
Then face down for some strapping that had her squirming.
I follow up with a classic paddle position paddling
that has her promising to be good!
An very telling after interview that has her swearing to
stay focused in school from this day forward!
All fans of real disciplinary spankings will adore this one!
35 minutes