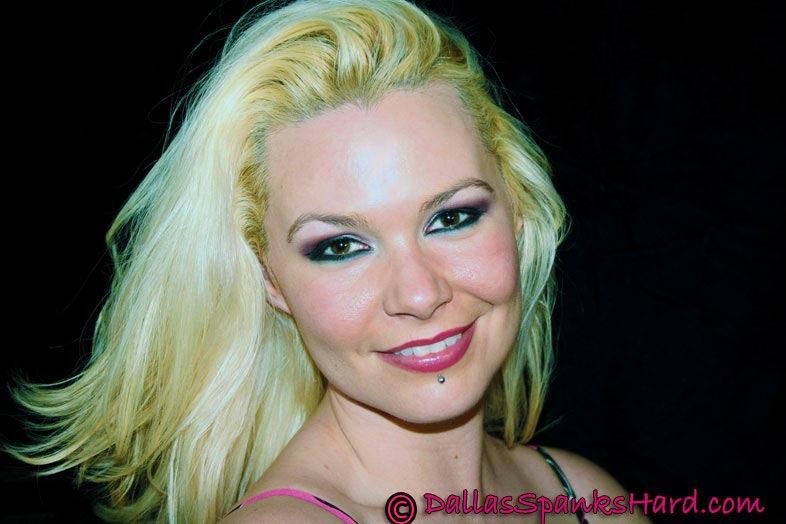 Kordelia Devonshire is a popular fetish model who is a cross between Jane Mansfield and a sober Anna Nicole Smith. She has a sassy mouth on her. (as you will see...)
Seems she and a nemisis Samantha Grace ( to be featured later) got into a cat fight at the recent GLAM-CON LA. These rivals decided it would be ok to make a huge scene at the event - pulling hair, biting and clawing one another.
The event manager sent each girl to me for a sound bare bottom blistering with the promise... take a spanking from Dallas , or "You will never work in this town again!"
Samantha had shown up first ....and got a SEVERE BLISTERING!
I decided to give her the same as her friend..only Gary had never told her why she was going to see me You see she was expecting a photo shoot!
I inform her of the request to made by Gary. She puts up a fuss..but agrees to the same punishment as her rival.
I really turn up the vitamin E heat!....Talk about some vocal reaction!
This gal has some lungs!
I gave her 3 -3 minute HARD hand spankings that had her screaming!
Great interaction as I make her bottom look like a ripe tomato.
Then 10 each VERY HARD with 5 different implements!
An interview both before and after the spankings as well.
This was a great disciplinary spanking punishment!
You will LOVE IT!
A STARLET IS BLISTERED!
38 minutes in length!