25 minutes of Bare Bottomed TORMENT!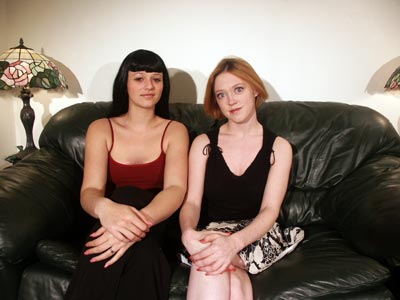 This is a story based on true accounts. Darling was having her doubts about the relationship she was in. She was confused and came to her close friend Venus for advice. When Darling asked if she could stay with her for a couple of days to mill it over. Venus saw this as a chance to have Darling all for herself. She did everything she could to convince Darling she needed to be out of the apartment she shared with her boyfriend. It worked... only to find these two lovlies at each others throats soon.
Darling soon missed her boyfriend and got back together with him. This included her moving back in with him. There was one stipulation. Since I had met the three of them at a club and given him my card ( also an explanation of what I do ) He would forgive Darling ( and Venus too as a matter of fact ) If they went to see a man named Dallas. They had no idea what they would be in for. You see I only mentioned to Darling's boyfriend what I did for a living.
The look on Darling's face was priceless when she found out she would have to be spanked to be totally right with her man. Venus didn't think she should be spanked...I convinced her otherwise.
I have them strip from the waist down and wait in the corner. One at a time I take them over my knee for HARD BARE BOTTOMED BLISTERINGS!
These two bubble butted beauties soon knew what a REAL SPANKING was! HARD & FAST... Just as they should be!
I then have each of them bend over and place their hands on thier knees. I give them full swinged hand spankings. THE VIEW IS TO DIE FOR!
They are sat down and scolded and warned to FLY straight. If they returned they would get the strap in similar fashion.
They were both fast with their "yes sirs" and "no sirs". This was a GREAT SPANKING of two VERY DESERVING GIRLS!
25 Minutes in Length!