DESTINY IS BACK- THE BEST REACTION & TEARS!
When Destiny came to me after starting a new family desperate for a job...she knew what was in store for her if she faltered.
She lasted 3 months as my house girl. It was a rough road at first ( with as many as 6-8 spankings a week)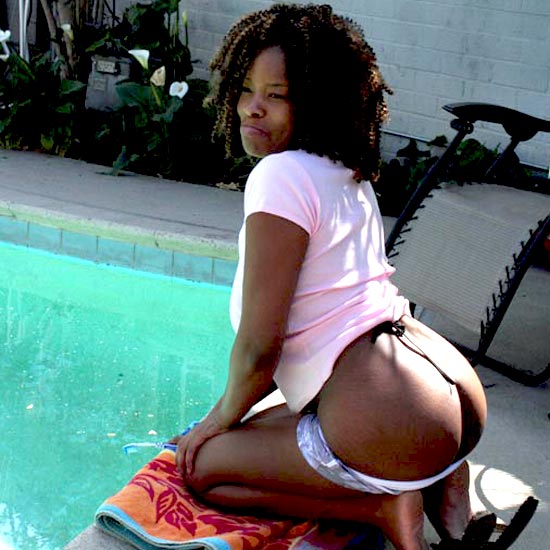 She moved too far away to continue her employment... I actually saw a look of " At least I won't be getting those spankings anymore" in her eyes. She still got a half a dozen during her two week notice.
She did something to get spanked on her last day. Because she was ready to accept it...I did something I rarely do... I let her off
Now as my pool girl I catch her lounging in a chair, talking to a friend about how " I don't do nothing...you got to get a job like this"
I called her on my cell, watching her from 30 feet away unoticed. She referred to me as a "dummy". Well until I walked up and she was busted.
I march her inside and have her kneel and think about her spanking. She gets taken over my knee. Vitamin e oil rubbed on...then 3 seperate egg timerspankings which have her kicking and sobbing uncontrolably.
I set up a mirror to catch the best face shots...and they are perfect for any tears and reaction lovers!
Then I had her choose 3 implements. She chose a leather paddle, red rubber paddle, and my 1930 antique clothes brush.
She counts out 20 with each... told to let me know when she was ready for the next swat.
More tears gush from Destiny's pretty 21 year old face.
I have her stay bare bottomed to finish her pool chores red globes swollen from her punishment!
This is another 42 minute gem! Destiny HATES her spankings, Always has!
Amazingly Destiny called a few days ago saying her aunt got her work closer to her residence.
I KNOW IT WAS THE FEAR OF THE SPANKINGS SHE KNEW SHE WOULD BE GETTING WITH THE JOB!
42 minutes in length!