Chloe Elise Severely Strapped and Fully Nude!
A Very Personal punishment for Chloe Elise from myself. I start off with my belt as she lays over an elelvated bench. This is hard and severe. I even broke a "Blisterizer" strap on her bottom . You will see Chloe cry ( which is very rare) as I work my way through with straps Finishing with my two VERY SEVERE AND PAINFUL razor straps.
YOU WILL NOT BELIEVE THIS ONE!!!!!!!!!!!

Chloe is strapped like seldomly seen ANYWHERE.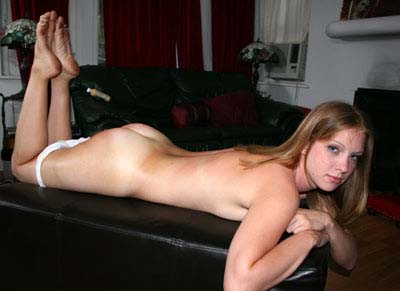 THIS NUDE AND SEVERE STRAPPING OF THE BEAUTIFUL AND VERY NAUGHTY CHLOE ELISE WILL LEAVE YOU NEEDING A CIGARETTE!!
THIS WILL LEAVE YOU WITH A SPANKO SMILE

In payment details- Make sure you include the email you want the download link sent to.
Back to SPANKING VIDEO DOWNLOADS