BELLY DANCER'S DISCIPLINE DOWNLOAD
Belly Dancer Spanked Fired and SPANKED HARD!
Watch the entire NUDE bare bottomed punishment!
FULL HD SPANKING VIDEO DOWNLOAD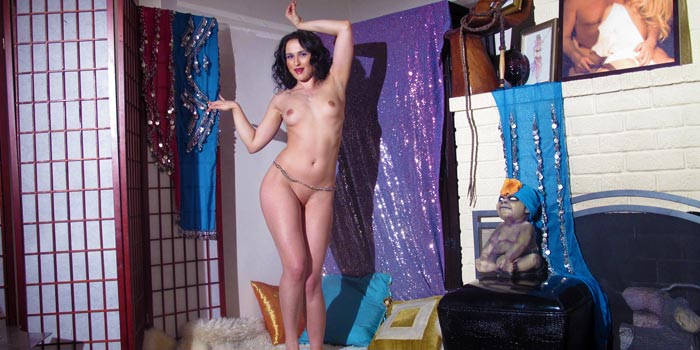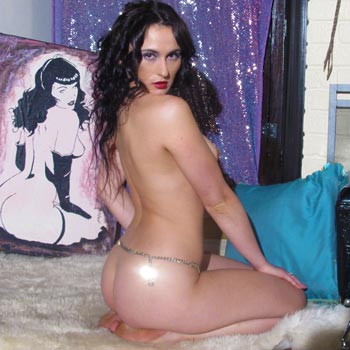 Our favorite 'RUDE GIRL' is back for this amazingly HOT scene to complete the trilogy!
When Dallas got Natasha a job as a belly dancer at a friends FAMILY restaurant, Natasha didn't quite read all the information provided to her in her employee's handbook. Most importantly off all the fact that it was a FAMILY restaurant! When she did a 'dance of the seven veils' for a packed house, she claims she didn't see that most were there with thier ENTIRE FAMILIES.
Needless to say she was fired. She came in dragging her tail to tell me she had been let go. I was already informed of this and prepared a special corner for Natasha that would be her world for two weeks.
This film has it all! A super hot, round- bottomed girl dancing for your pleasure before being taken across Dallas' knee for an intense OTK hand spanking. She is then made to walk slowly to her slave's corner to retrieve each implement of leather and wood as she hands them off and is BLISTERED with each as she squirms, begs and cries out.
Next Natasha lies over the dominator as she awaits a severe and tearfilled punishment. This was an agreed upon real life discipline session wherein I actually called forth things in her mind that she mentioned to me that she felt was actually keeping her from realizing her goals.
Natasha is scooped up and hand spanked then made to dance for your pleasure afterwards.
THIS FILM HAS IT ALL!
THIS FILM IS 50 MINUTES OF PURE PLEASURE!
WELL FOR YOU ANYWAY!
In payment details- Make sure you include the email you want the download link sent to.