A one-half native American is given a REAL taste of PUNISHMENT SPANKING!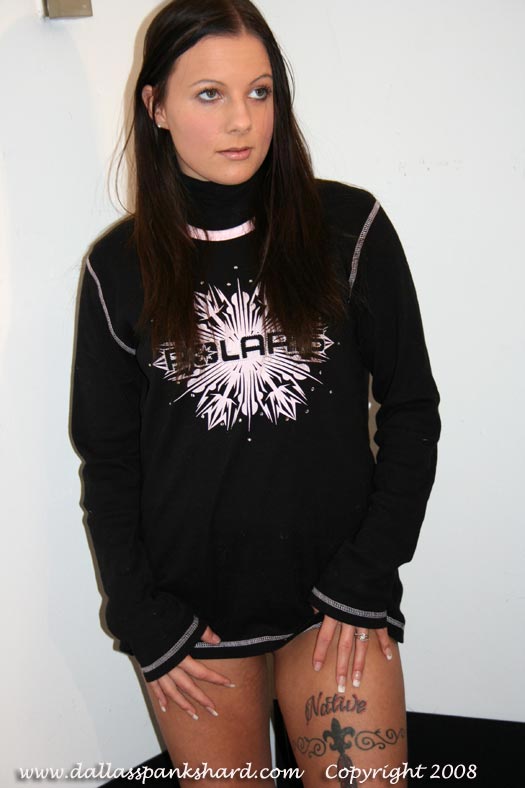 Traveling across country, Sabrina and I met the owner of a chain of Native American souvenir stores. Seems her very naughty grand daughter not only broke tribal customs by having non-tribal body adornments, but she also helped herself to some money from the cash drawer on many occassions. This was until her grandmother installed hidden cameras to catch her in the act.
Autumn was surprised by her GM with an unexpected paid vacation to Los Angeles. All she had to do was see 'a man' there first.
We meet and I decided I would make this OTK hand spanking one to remember. I interview her ( A VERY GOOD ONE!). Then I have her reflect in her street clothes. After she knows her fate...I have her wait bare bottomed.
I then dress her in a traditional Ojibway Tribal garment and bring her back to the room.
I go straight to the point by first applyimg pure vitamin "E" oil. This makes it sting horribly. I wanted to really teach her a lesson! I have her take 3 separate -3 minute sessions... (letting the egg timer be her spirit guide). The sobs and cries have her trembling well after each spanking!
I follow up her spanking with 10 hard ones with the large oval paddle. Great facial reactions and interesting angles close out this GREAT PUNISHMENT!
After some reflection in her garment..I release her.
This is another one of those PERFECT PUNISHMENTS!