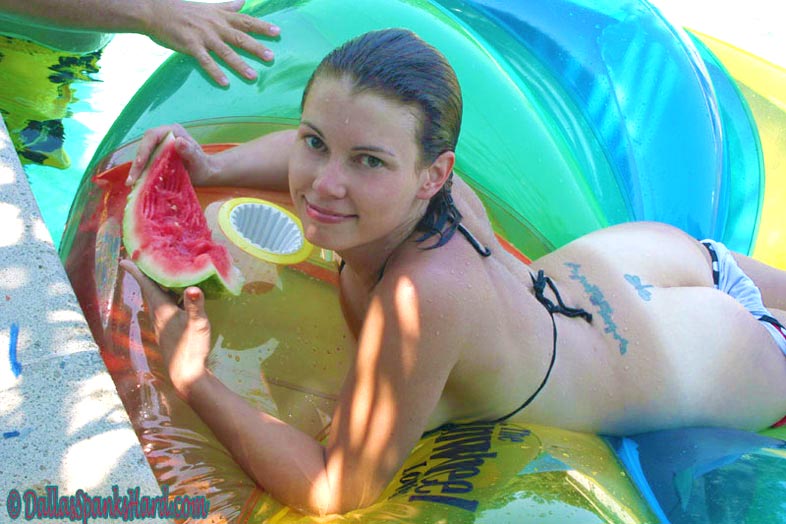 I Interviewed Audrey Knight ( the beautiful real life disciplinarian)
of Abigail Whittaker. Boy, was she embarrassed being marched
in from the pool bare bottomed after finding out she was going
to be spanked severely herself!
She was so mad at Abigail....she decides to spank her
when she was awaiting my return! A BAD MOVE!
After spanking Abigail ( in her download) I march a now
contrite disciplinarian over to the place she will be bared and
spanked. Her gorgeous upturned and tan lined bottom is
put over my lap...where she learns of her Viatmin E fate as well.
Her facial expressions as I spanked Abigail told a story in itself.
She knew now... it was time!
I give her (3) three minute hand spankings that actually rock her
world! She tries to catch her breath.
She asked that I not use wood on Abigail.... I agree...if she accepts
3 minutes on an E soaked bottom with a heavy bath brush!
I choose great angles and lighting to capture this exquisite
spanking!
I then have her lay on her tummy for 15 each with 4 heavy straps!
Because she counts incorrectly ( although very funny) she gets
an extra 5 with the conveyor belt strap!
So 15 with the ruler strap. 20 with the conveyor strap. 15
with the 1920 razor strap....and the 15 with that heavy strap
I call " The boogeyman's strap" with some other great
angles and close ups!
THIS IS 60 MINUTES OF INTENSE SPANKING
PUNISHEMENT YOU WILL NOT WANT TO MISS!!!!!!!!!!
THERE IS A GREAT 15 MINUTE INTERVIEW
WITH THE BOTH OF THEM SPLIT BETWEEN
THE TWO VIDEOS!
60 MINUTES LONG