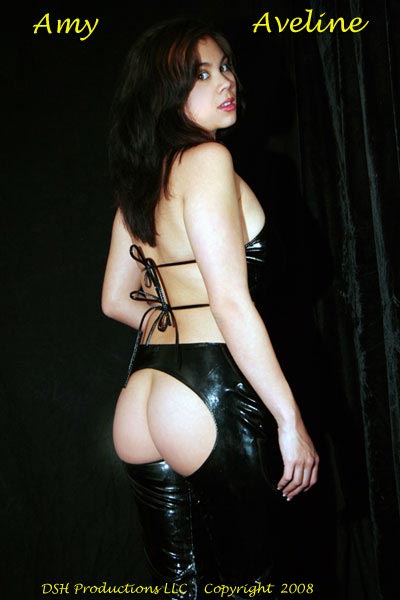 After losing her job with the car shows- Amy asks Dallas to help find her employment!
Amy made the huge mistake of continuing to be late to her car-show jobs. After she was fired (and cut off by daddy), she called me asking if I knew someone who might give her a job.
I sent her to my friend Billy Bob Joe Bob and his famous eatery 'Billy Bob Joe Bob's House of Chicken Fried Ice Cream'.
I let her know from the get go....it would be on MY TERMS !
She started off horribly! She refused to wear her uniform. She wouldn't dance for the customers. Last but not least, she didn't read the manual about the proper preparation of the chicken-fried ice cream.
She served the staple of his eatery, as just raw chicken skin wrapped around ice cream. Lawsuits could have raged because of this one action.
This is where I stepped in and took care business. This was a very long and painful bare bottomed (her bottom sticking out from assless chaps) that had her crying even harder than before!
I applied pure vitamin E oil to her bottom beforehand and used the timer (3 minutes) for 3 separate spankings... and I surprised her with a wooden paddling at the end of spanking # 3!
The coolest thing was ,I then put on music and had her do a red bottomed dance as I strapped her and used a large wooden paddle!
THIS A VERY HARD PUNISHMENT SPANKING AND THE ADDED TWIST AT THE END MAKES IT SOMETHING YOU WILL WANT TO WATCH MANY TIMES OVER!!!!!!!!!